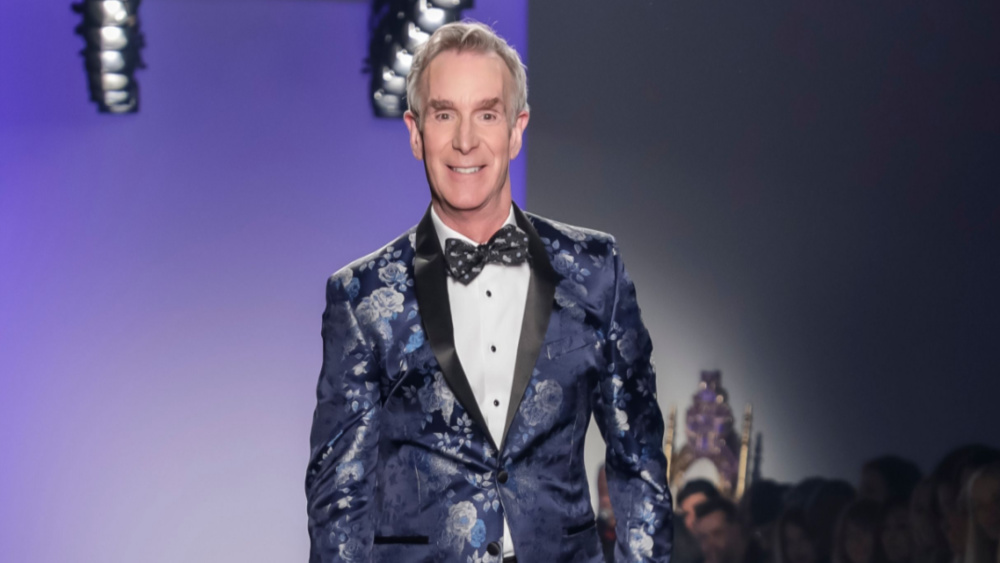 Bill Nye the Science Guy and journalist and best-selling author Liza Mundy were married at the Castle Building's Haupt Garden at the Smithsonian Institute in Washington, D.C. last month. According to PEOPLE, Star Trek actor Robert Picardo, who portrayed the Doctor in the franchise, officiated the ceremony. Nye, 66, and Mundy, 61, wrote their own vows, which the magazine described as "equal parts moving and comical."
Nye and Mundy met after Mundy mentioned Nye's code breaker mother, Jacqueline Jenkins-Nye, in her New York Times best-selling book 'Code Girls: The Untold Story of the American Women Code Breakers of World War II.' When Nye got word of the book, he emailed Mundy and the two hit it off.
Mundy's daughter, Anna, Nye's brother, Darby, and the groom's friend of more than 50 years, Brian, were among the guests at their reception. Nye has a 19-year-old daughter named Charity, and was previously married to musician Blair Tindall.
Editorial credit: Sam Aronov/ Shutterstock.com